Lending Vocabulary Made Clear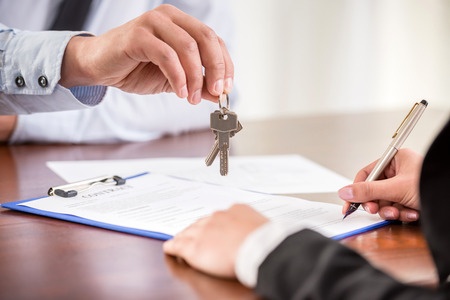 Buying a home is an exciting process, but it can also be daunting as you're faced with a whole new vocabulary if you're a first-time buyer. Even one visit with a real estate agent or bank can leave your head swirling with all sorts of terms that you realize you don't fully understand. If you're currently looking at homes for sale in Grand Forks ND and have ARMs getting confused with APRs, here are ten basic definitions of some of the most common lending terms you'll hear.
Pre-approval. This is one of the most important terms and one you'll need to grasp as soon as you start the home search process. This is when a lender evaluates your ability to qualify for a loan and the maximum amount of the loan. This gives you a clear idea of how much house you can afford and what your monthly payments will be.
Annual Percentage Rate (APR). This is the total cost of your mortgage, given as a yearly rate. It includes mortgage insurance, interest, and loan origination fees.
Adjustable Rate Mortgage (ARM). This is a type of mortgage in which interest rates are adjusted periodically in line with current market interest rates.
Back End Ratio. This is a ratio of all fixed debt, including the new housing expenses, to your overall gross income.
Homeowner's Insurance. Residential property owners need this combination of property and liability insurance.
Private Mortgage Insurance (PMI). Lenders require this insurance, which is a downpayment of less than 20%, as a form of protection for themselves should you end up in foreclosure.
An escrow account, established by the mortgage company, covers property taxes and insurance during the term of the mortgage. It is typically held by a third party on behalf of the two parties involved in the home sale/purchase.
Market Value. This is simply the amount something is valued at during the current market. When you're looking at homes for sale in Grand Forks ND, ideally you want a home that will hold its value and hopefully increase over time.
A lien is a right to hold property as security for payment of a debt. A creditor or lender could place a lien on your property if you are unable to repay your mortgage.
Fix Rate Loan. This is a type of loan in which the interest rate does not change throughout the life of the loan. This is popular if the current interest rate is low and you can lock it in, or if you have a long-term mortgage and plan on staying in the home for the foreseeable future and don't want to risk unexpected interest rate hikes.
Tags: homes for sale grand froks nd, new homes grand forks nd


Categorised in: New Home Tips, Things To Do

This post was written by Crary Real Estate